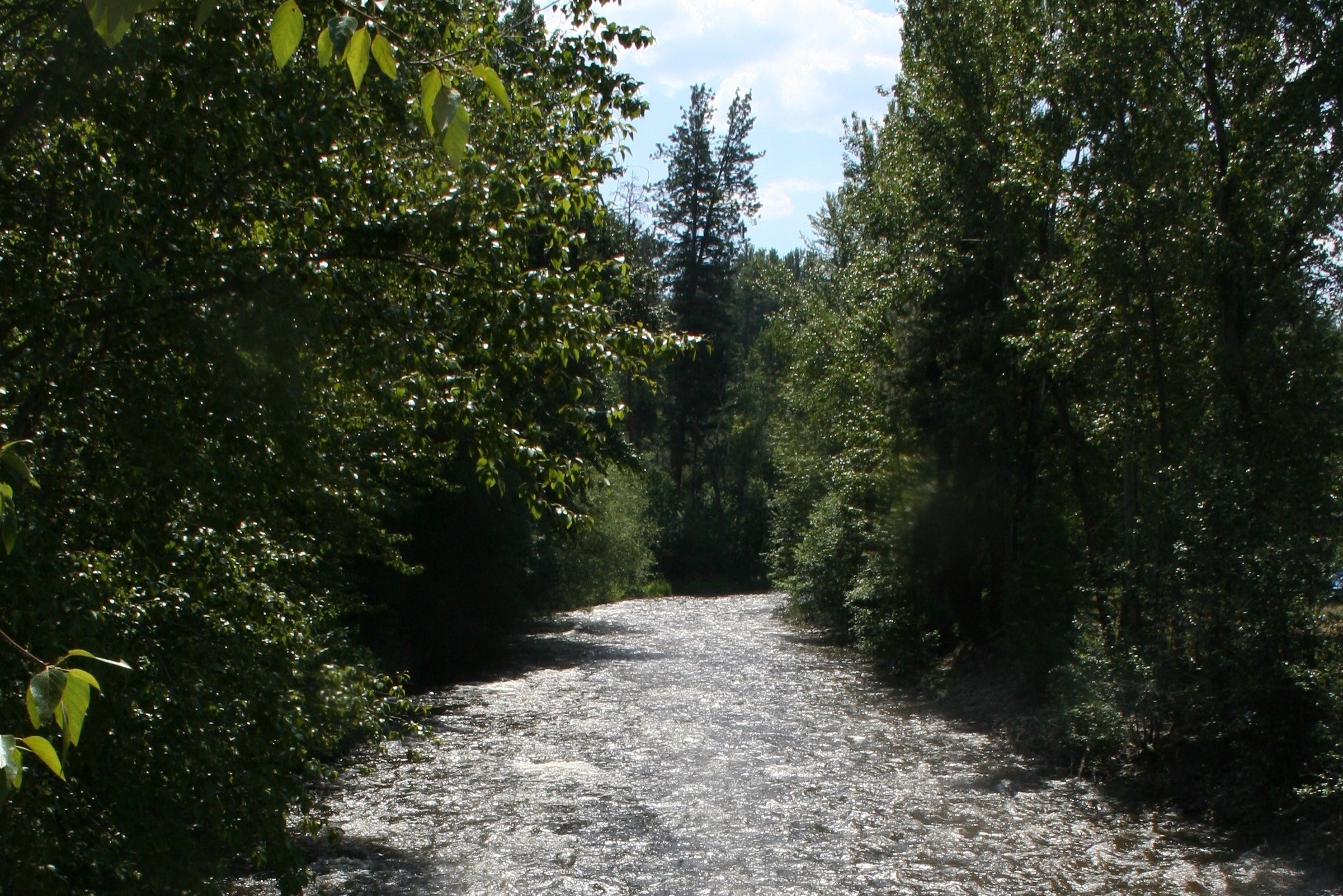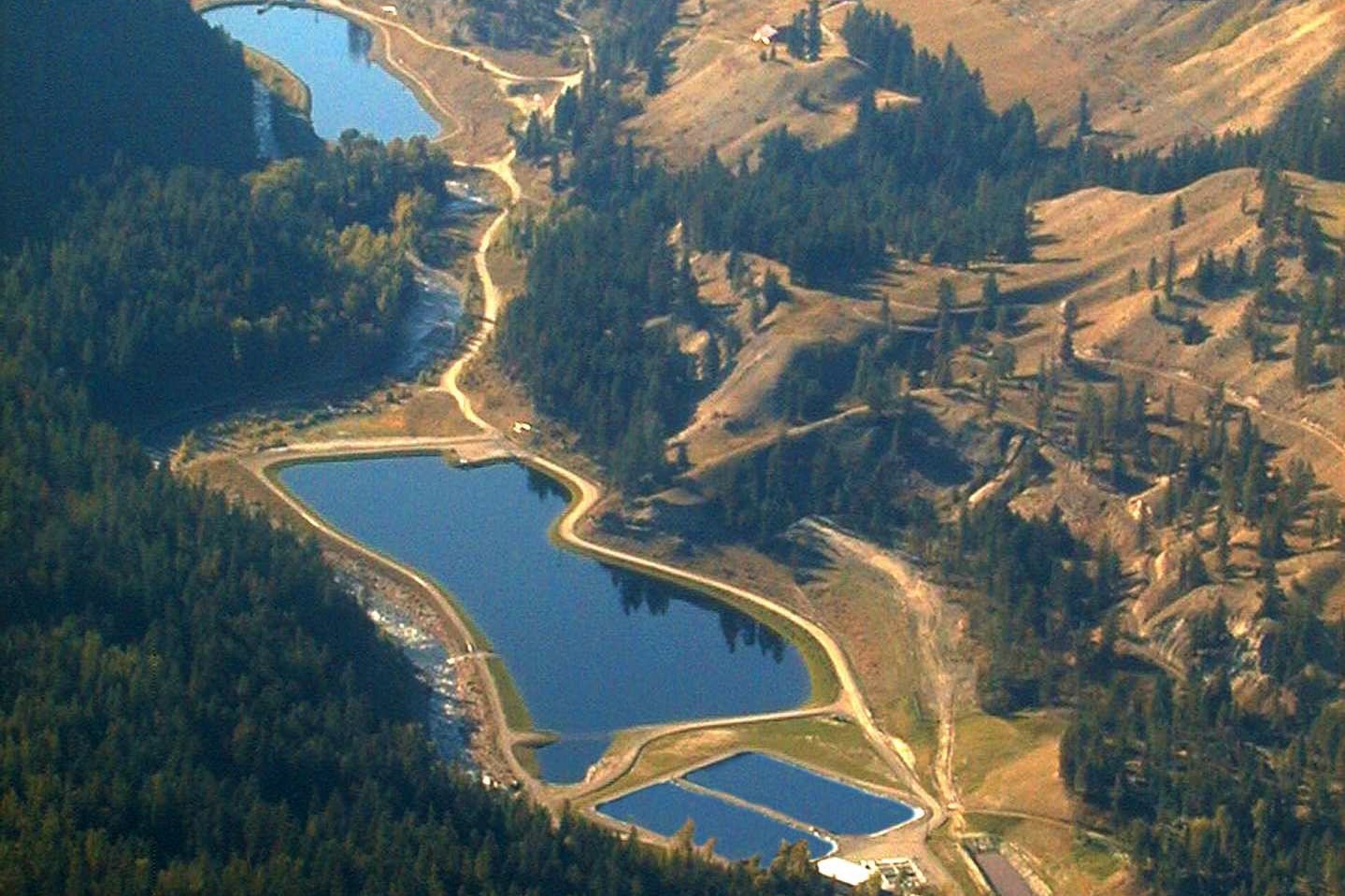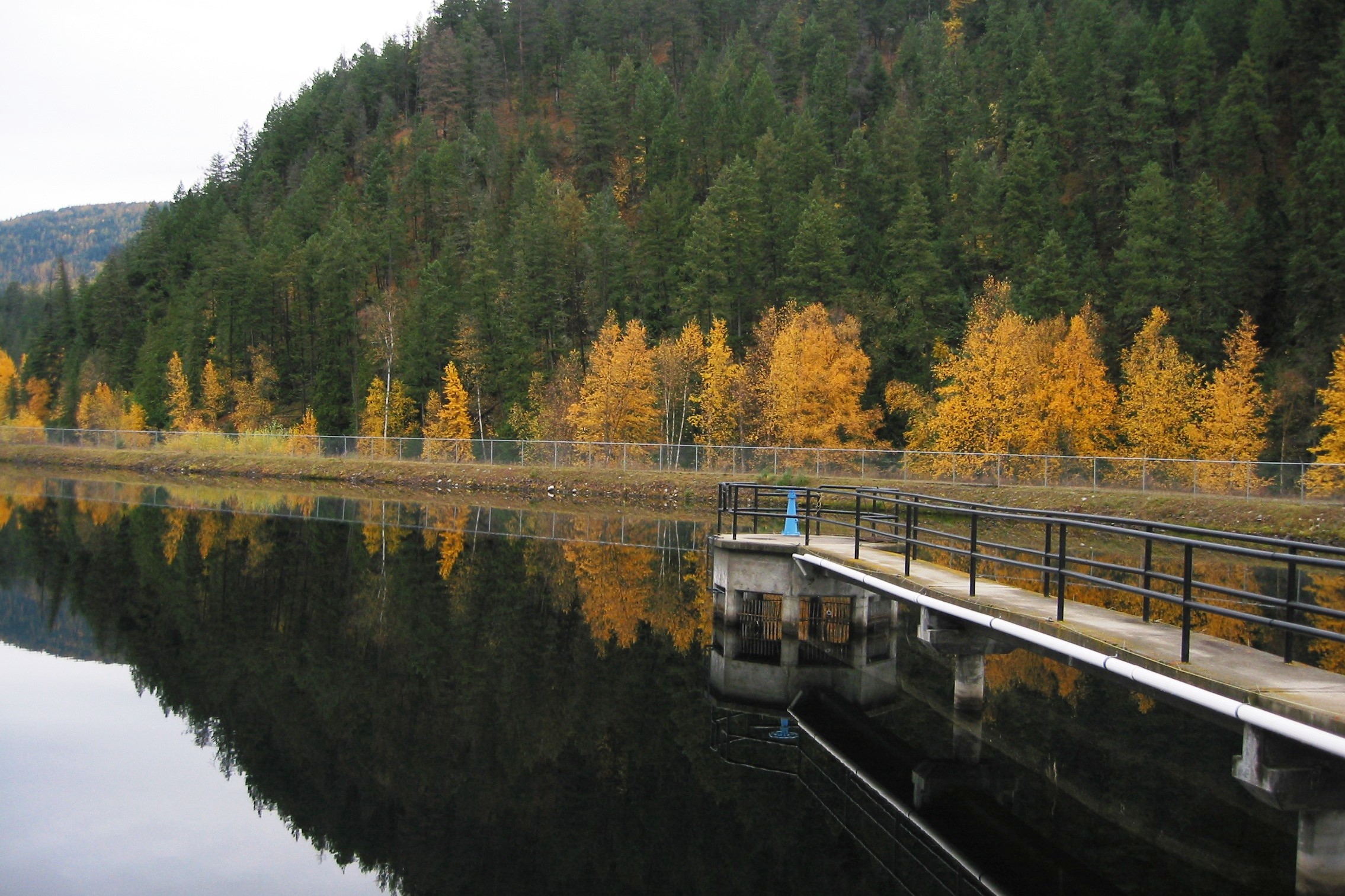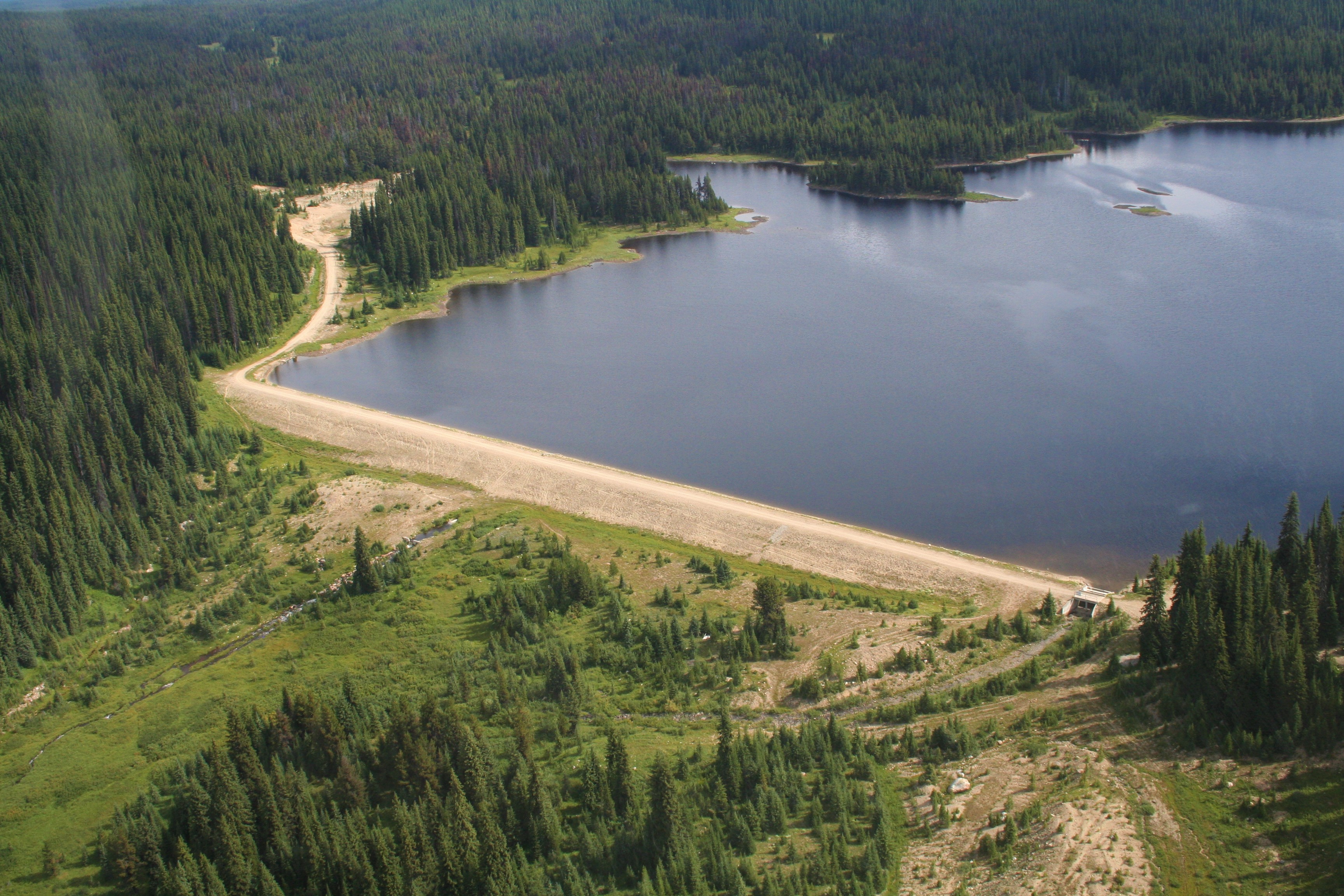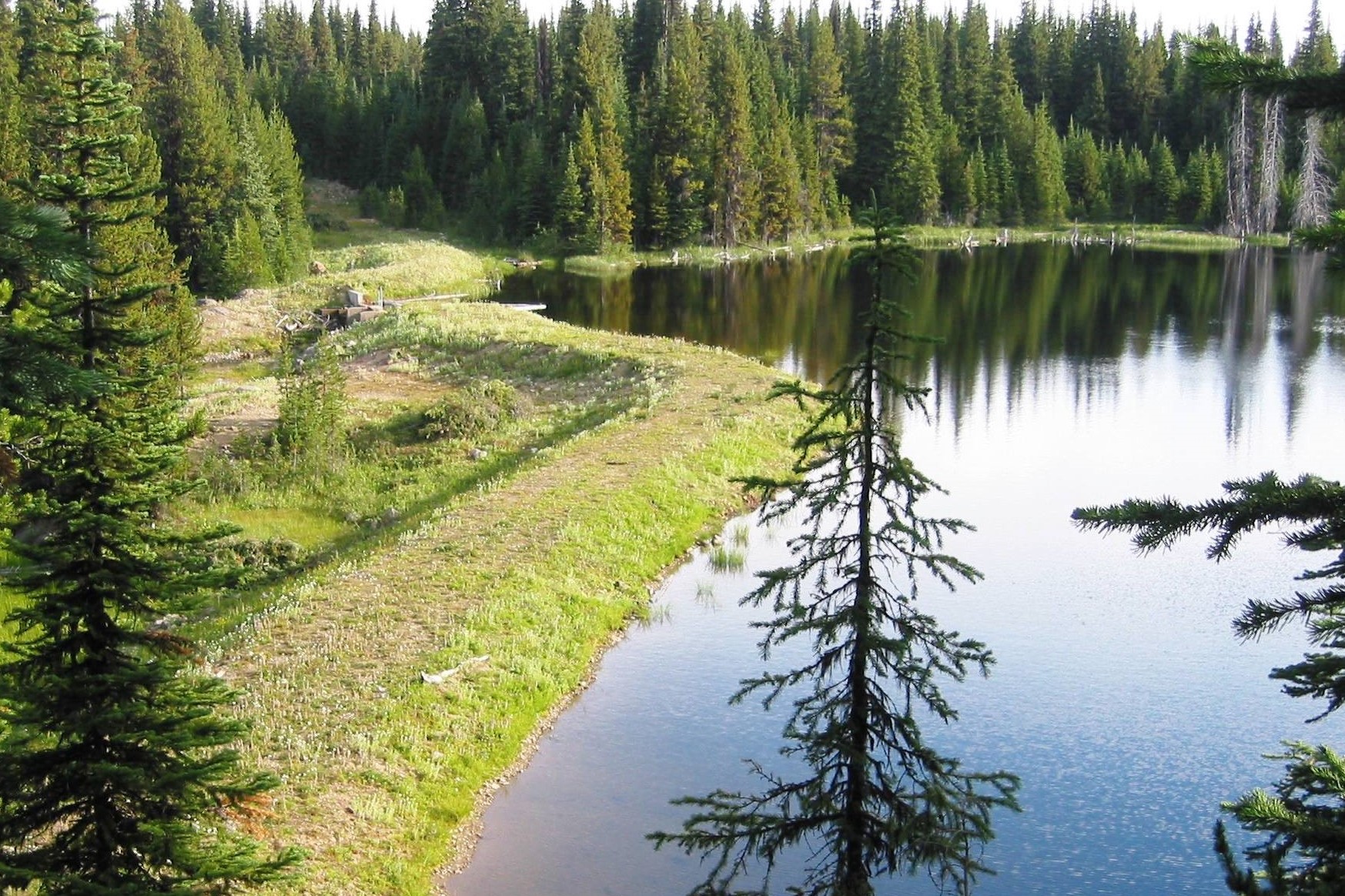 BMID is committed to ensuring that your water remains safe, reliable, and supplied at the highest possible quality.


BILL PAYMENTS
---
Various options are available for bill payments. Payments can be made online, paid directly at the bank, or via cheque, cash or debit at our office.
BMID also offers E-billing. If you would like to have your water bill emailed in the future, please fill out the E-billing Request form. If you would like your bill payments automatically deducted from your bank account, please fill out the Pre-Authorized Payments form. Forms are located under our 'Forms and Guidelines' tab.
Feel free to contact us at 250-765-5169 if you have any questions. Our office hours are 8:00 am - 4:00 pm, Monday through Friday.
We are closed for all Statutory Holidays.
NEWS
---
Sign up for Water Quality Notifications:
If you wish to be emailed about future Water Quality Advisories, please send your email address to
info@bmid.ca
.
BMID - 100 Year Anniversary!
The Black Mountain Irrigation District proudly celebrated their 100 year anniversary in 2020. BMID's Letters Patent was issued by the Lieutenant Governor of British Columbia on November 3, 1920, and since then BMID has been providing water service to the Black Mountain community. BMID has published a book marking this event, relaying the 100 year history of the District.
"Black Mountain Gold"
is available at the office for $25.00. Costs have been kept low due to donations from our generous sponsors (Suppliers, Consultants, Contractors etc). We appreciate their contributions to our Community!
********************************************************************************
N O T I C E S
By-Election 2023:  A By-Election was held for the vacancy created by the passing of Al Horning.  The vacancy was for a two (2) year term as Mr. Horning had served the first year of the 3-year term. 
Voting took place at the BMID Office, at 285 Gray Rd, Kelowna, on Tuesday, May 9, 2023, with an Advance Poll held on Tuesday, May 2, 2023. 
Election Results:
     1. GEEN, David – 29 (Elected)
     2. IVENS, Debbie – 12
BMID thanks the candidates for their efforts, and welcomes Mr. Geen to the Board of Trustees. 
********************************************************************************
BMID Trustee, Al Horning, has passed away at 83.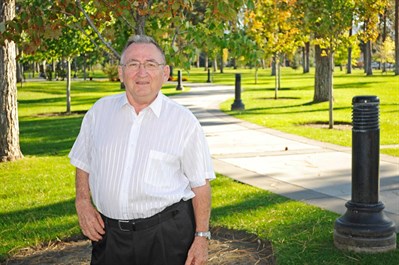 This article is dedicated to Edward Allan Horning who left us on March 20, 2023.   Al's ties to BMID go back to when he was a boy growing up in Rutland in the 1940s.  He and his pals would float down the irrigation ditches that were very common at that time in Rutland.  Al was a great story teller and often reminisced about BMID's early years.  Al's dad, Joe Horning, worked for the District as a Bailiff, so Al's ties to BMID were strong, and he grew up understanding the importance of water and community.
Al served on City Council through most of the 1980s. His first term on Council was served with Ben Lee, whom he greatly respected.  Al served two terms with Ben. He learned. His political life took him further from home to Ottawa to serve Federally, and then Provincially, to Victoria where he was MLA for Kelowna-Lake Country.  He had a great ability to 'cut to the chase' and get things done, which is the mark of a good politician. (Two of his major accomplishments were obtaining approval for expansion of the Kelowna Airport Runway, and fighting for the Western Star military truck contract.) From his time in Victoria, he came full circle and renewed his relationship with BMID through the BMID Chair, Gordie Ivans. Al organized many meetings for BMID with the Provincial Government.  After his time with the Province and another stint on City Council, he was elected Trustee for BMID in 2010 where he served the Black Mountain Community for 13 years. During his time as Trustee, Al saw many changes to our District and was party to a long list of infrastructure improvements.  Al attended his last meeting, a 3½ hour meeting on March 9, 2023 on the phone from his hospital bed.  Al always showed up for every event, every conference, every meeting, and took his role as a representative very seriously. The BMID history book and the 100-year BMID anniversary event would not have happened if it wasn't for Al.  
Al taught us to make sure we listen and talk to the customers. He taught us that when someone is upset, hear them out as, although they may be mad at you, they have their point. He taught us that being able to serve the public is an honour and something to be proud of.  You just have to make sure you do it well. He left his mark on Rutland in many ways, through his love for family, his many sports, and the community.  
He will be missed. 
The Al Horning Way sign is posted at the entrance to the BMID Board Room.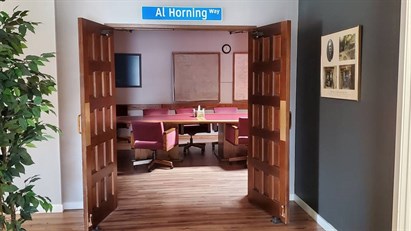 ********************************************************************************
Agricultural Irrigation Turn-ons - Spring 2023
All agricultural properties have now been turned on for the season.  Our crew is also working on irrigation repairs as required. 
If you have no irrigation water, before calling the office, please check that the gate valve on your property is open.  BMID only turns on the valves at the property line. 
********************************************************************************
Annual Summer Sprinkling Regulations:
Kelowna's four major water utilities have adopted the same year-round, assigned day outdoor watering restrictions for their customers.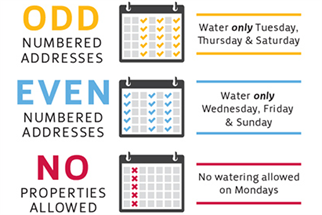 Under the current 'normal' conditions, odd numbered addresses may water on Tues/Thurs/Sat and even numbered addresses may water on Wed/Fri/Sun. No properties are to water on Mondays.  Odd or Even properties are identified by the street address (i.e. the side of the street that you live on), and in the case of stratas, those units with individual services should conform to the odd/even regulations.  
Automatic underground irrigation systems may run between 12am (midnight) and 6am. Manual sprinklers and watering by hose (hand watering) may occur between 6am and 10am, and 7pm and 12am up to three days per week on the assigned day.
For a copy of the city-wide Kelowna Coordinated Drought Plan / Stages for Water Use Restrictions, click here.
******************************************************************************** 
Annual District System Flushing:
Crews perform annual water main flushing throughout the District from April to October, between the hours of 7:30 a.m. and 3:30 p.m., Monday through Friday.  
System flushing is required to ensure optimum water quality and removes any sediment deposits that may accumulate over time. Watch for BMID Road Signs in your area during flushing periods. 
Customers of Black Mountain Irrigation District are advised that during these periods, you may experience lower than normal water pressure and some temporary discoloration when crews are working in your area. To avoid any inconvenience, please check your water clarity prior to use.  If you experience discoloration, run your cold water taps until the water runs clear.
For any further information, please call the BMID office at 250-765-5169.
********************************************************************************
Annual General Meeting 2023:
The Annual General Meeting was held on Wednesday, April 12, 2023 at 7:00 pm at the BMID Office.
The 2022 AGM Reporting Package, which includes the Audited Financial Statements, can be found here:
The 2021 AGM Reporting package, which includes the Audited Financial Statements, can be found here: 
*******************************************************************************
BMID Customer Survey Results: 
In May 2021, BMID mailed out a Customer Survey.
The detailed Results can be found here.
The Survey provided us with valuable information and direction for the Board of Trustees and Staff. Overall, BMID is maintaining a positive profile in the community. We thank all of the customers that took the time to respond to the questionnaire.
*******************************************************************************
BMID's most recent Newsletters are available here:  
BMID Newsletter - November 2021
BMID Newsletter - February 2023
LEARN ABOUT WATER CONSERVATION: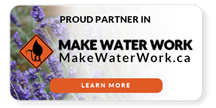 BMID IS A PROUD MEMBER OF THE WATER SUPPLY ASSOCIATION OF BC:
Click here for link: www.wsabc.ca