Board of Trustees
The Board of Trustees are: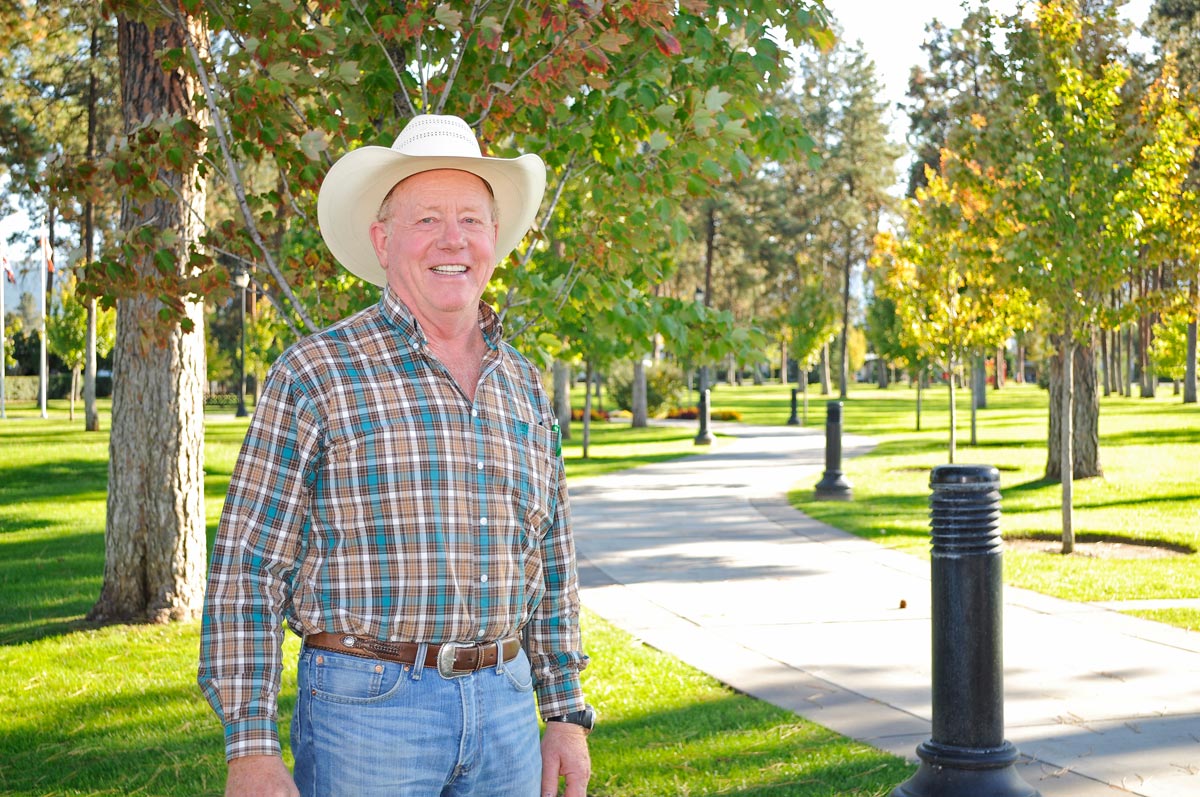 Allen Kirschner
Trustee
Term 2023 - 2026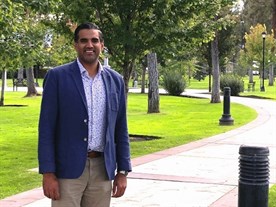 Sukpaul Bal
Trustee
Term 2021 - 2024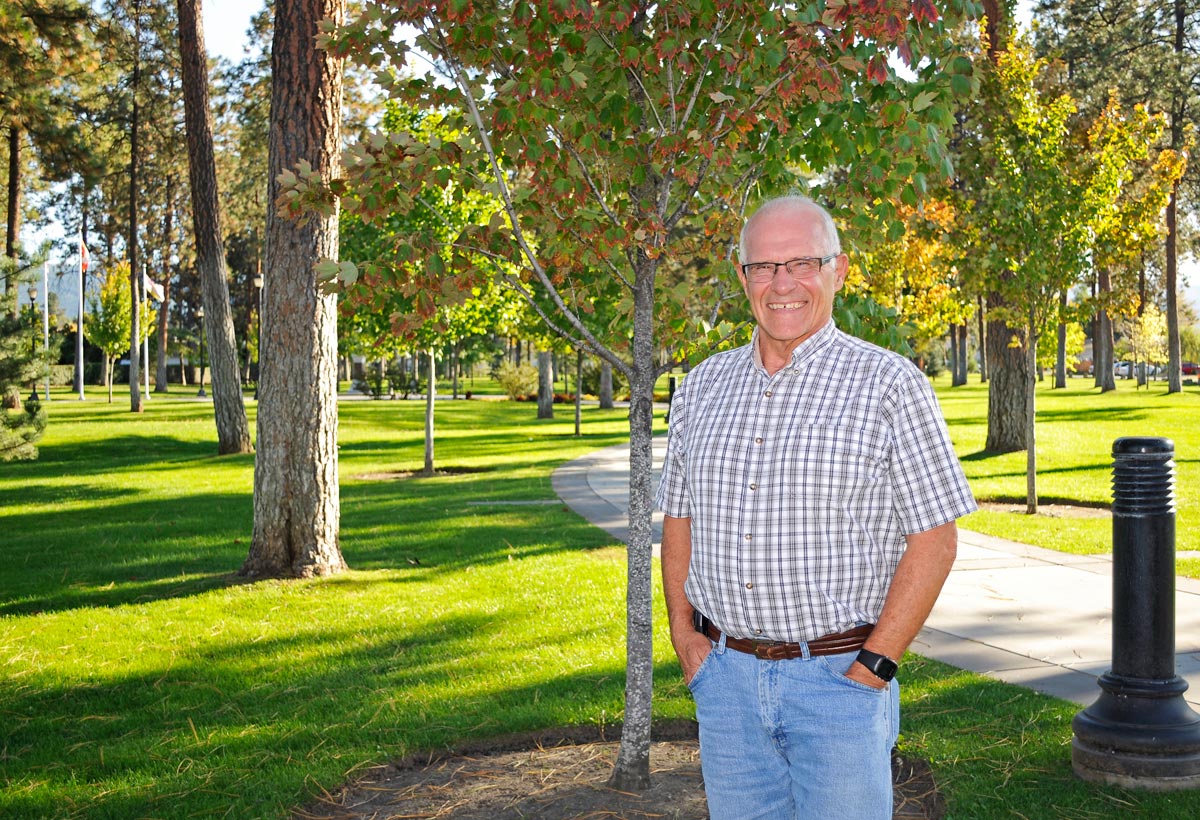 Gerry Zimmermann
Trustee
Term 2022 - 2025
David Geen
Trustee
Term 2023 - 2025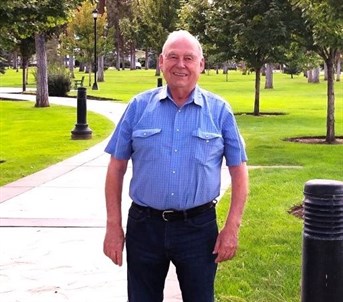 Colin Day
Trustee (Chairman)
Term 2021 - 2024
The duty of the Board is to ensure that the District is being operated in a responsible and sustainable manner. They review all aspects of the District business and operations and meet twice a month, generally on the second and fourth Thursdays of the month.  Meeting dates may vary slightly according to the availability of the Trustees. 
The Trustees make major decisions on behalf of the ratepayers who elected them. They are tasked with a very important role and take their duties very seriously.  If you wish to attend a Board Meeting, please call the Administrator, Bob Hrasko, at 250-765-5169, for the upcoming meeting dates. 
Trustee Elections are called annually to fill the rotating three (3) year terms for the Trustees. 
Should you wish to speak directly with any of the Trustees, please call the office and we will provide contact information.  
---
ANNUAL GENERAL MEETING 2023:
The Annual General Meeting for the year ended 2022 was held on Wednesday, April 12, 2023 at 7:00 pm at the BMID Office located at 285 Gray Road, Kelowna. 
The 2022 AGM Reporting package which includes the Audited Financial Statements, can be found here:
+++++++++++++++++++++++++++++++++++++++ 
The 2021 AGM Reporting Package, which includes the Audited Financial Statements, can be found here: 
+++++++++++++++++++++++++++++++++++++++
ELECTIONS 2023:
Regular Election 2023: The term of office for Trustee, Allen Kirschner, expired in 2023. The Nomination Period for this position was open from March 20, 2023 until March 31, 2023.  A Nomination was received for Allen Kirschner and no others. Therefore, an Election was not required, and Mr. Kirschner was re-elected by Acclamation for a further three year term. 
By-Election 2023:  A By-Election was held for the vacancy created by the passing of Al Horning. The vacancy was for a two (2) year term as Mr. Horning had served the first year of the 3-year term. 
Voting took place at the BMID Office, at 285 Gray Rd, Kelowna, on Tuesday, May 9, 2023, with an Advance Poll held on Tuesday, May 2, 2023. 
Election Results:
     1. GEEN, David – 29 (Elected)
     2. IVENS, Debbie – 12
BMID thanks the candidates for their efforts, and welcomes Mr. Geen to the Board of Trustees. 
+++++++++++++++++++++++++++++++++++++++
IN MEMORIAM
Al Horning passed away on March 20, 2023.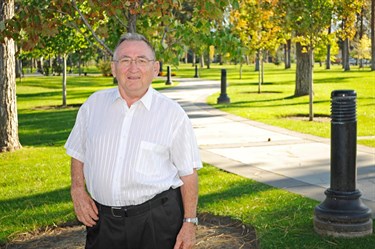 This article is dedicated to Edward Allan Horning who passed away at 83.  Al's ties to BMID go back to when he was a boy growing up in Rutland in the 1940s.  He and his pals would float down the irrigation ditches that were very common at that time in Rutland.  Al was a great story teller and often reminisced about BMID's early years.  Al's dad, Joe Horning, worked for the District as a Bailiff, so Al's ties to BMID were strong, and he grew up understanding the importance of water and community.
Al served on City Council through most of the 1980s. His first term on Council was served with Ben Lee, whom he greatly respected.  Al served two terms with Ben. He learned. His political life took him further from home to Ottawa to serve Federally, and then Provincially, to Victoria where he was MLA for Kelowna-Lake Country.  He had a great ability to 'cut to the chase' and get things done, which is the mark of a good politician. (Two of his major accomplishments were obtaining approval for expansion of the Kelowna Airport Runway, and fighting for the Western Star military truck contract.) From his time in Victoria, he came full circle and renewed his relationship with BMID through the BMID Chair, Gordie Ivans. Al organized many meetings for BMID with the Provincial Government.  After his time with the Province and another stint on City Council, he was elected Trustee for BMID in 2010 where he served the Black Mountain Community for 13 years. During his time as Trustee, Al saw many changes to our District and was party to a long list of infrastructure improvements.  Al attended his last meeting, a 3½ hour meeting on March 9, 2023 on the phone from his hospital bed.  Al always showed up for every event, every conference, every meeting, and took his role as a representative very seriously. The BMID history book and the 100-year BMID anniversary event would not have happened if it wasn't for Al.  
Al taught us to make sure we listen and talk to the customers. He taught us that when someone is upset, hear them out as, although they may be mad at you, they have their point. He taught us that being able to serve the public is an honour and something to be proud of.  You just have to make sure you do it well. He left his mark on Rutland in many ways, through his love for family, his many sports, and the community.  
He will be missed. 
The Al Horning Way sign is posted at the entrance to the BMID Board Room.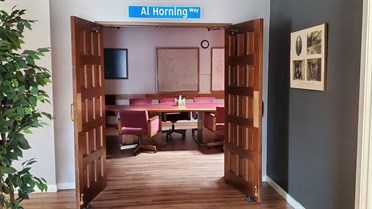 +++++++++++++++++++++++++++++++++++++++
Gordon Ivans passed away on March 27, 2019. Gordie was a BMID Trustee for 40 years and Chair of the BMID Board from 1995 until his passing. He is missed. Click below to view Administrator Bob Hrasko's Eulogy.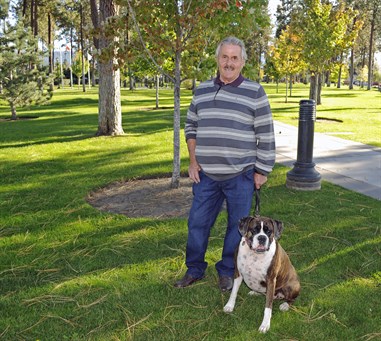 BMID has dedicated and named our Ultra-Violet Disinfection Facility after Gordie.  A plaque recognizing his contribution to the District was unveiled at the grand opening of the UV Facility.